Félix Auger-Aliassime, spokesperson for the Grow Beyond fundraising campaign and professional tennis player, paid a very special visit to CHU Sainte-Justine patients, families, and medical teams last Thursday.
From the start of the historic Grow Beyond fundraising campaign, Félix has been driven by a deep desire to give back to the hospital where he was born. He has encouraged the public to join him in this quest to fundamentally and permanently transform children's lives through care increasingly adapted to each child's unique situation.
For Sainte-Justine's young patients, meeting the official Grow Beyond spokesperson was an exciting event! Félix brought them renewed hope, strength, and determination. After all, it takes a champion to know a champion!
Eight-year-old Lou, hospitalized at the Centre de cancérologie Charles-Bruneau, smiled from ear to ear as the tennis player entered his room. His father Enrico had promised him that a surprise guest would come to visit him that day. "My whole family loves tennis. I can't believe I have his autograph!" declared Lou, proudly brandishing the giant tennis ball signed by Félix.
"Philanthropy has always been a part of my life. My parents taught me the importance of giving back early on. I was born at Sainte-Justine, and I'm honoured to return here today to meet with families and, I hope, brighten their day a little."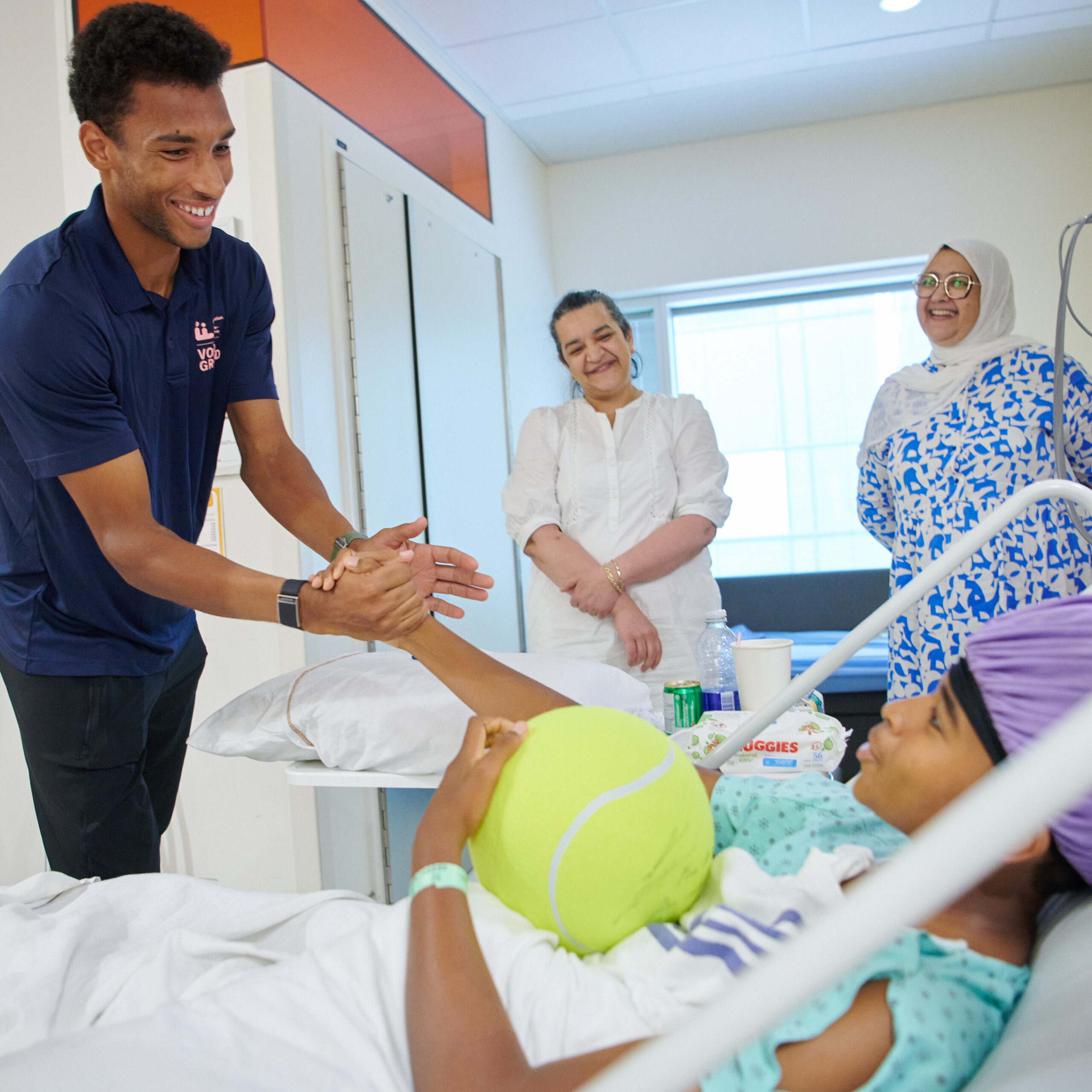 HSJ_4568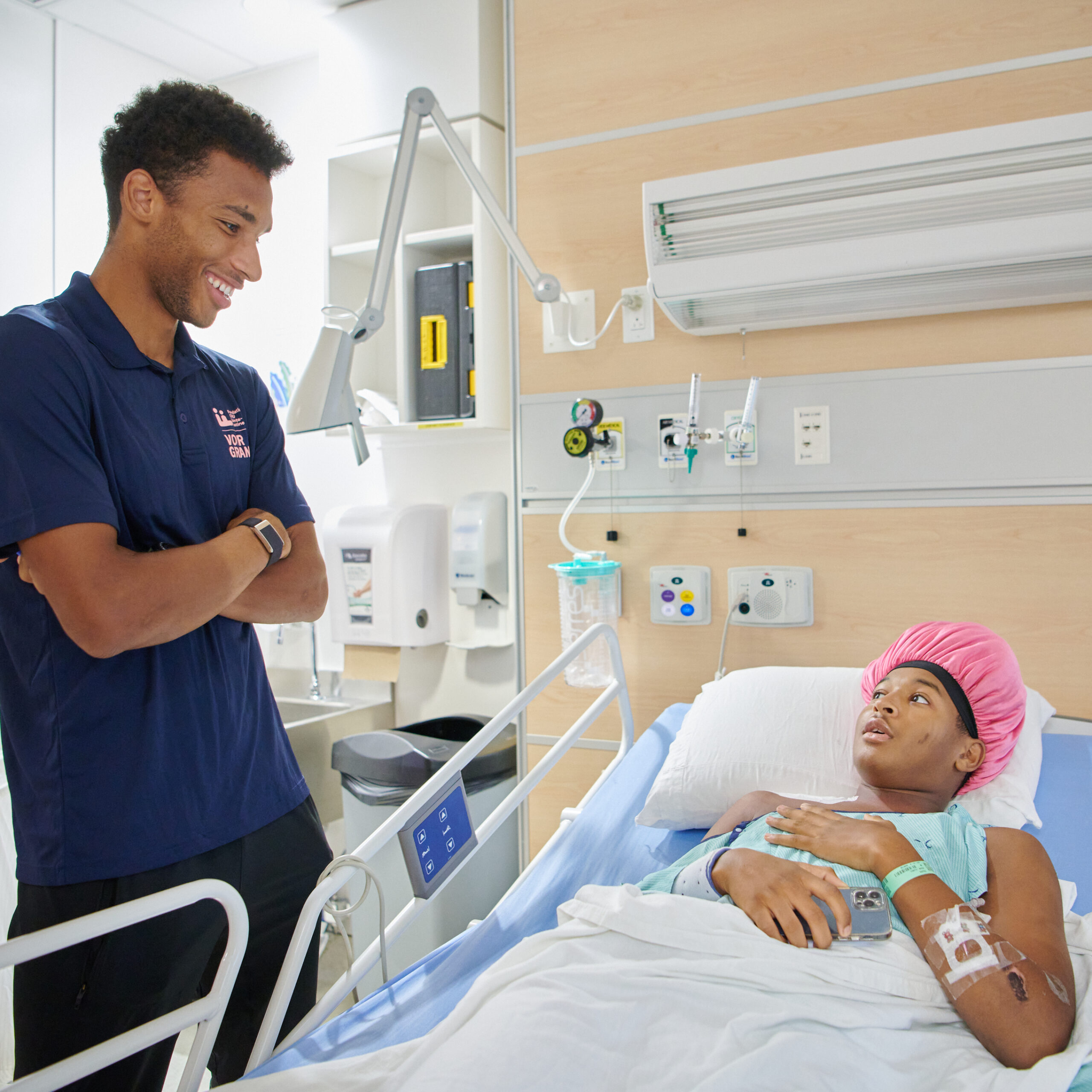 HSJ_4597
HSJ_4757
HSJ_4810
HSJ_4678
HSJ_4847
In addition to meeting with a number of Sainte-Justine patients and families, Félix had the opportunity to speak with Dr. Michaël Sauthier, researcher and clinician in the Pediatric Intensive Care Unit, to learn more about how artificial intelligence is being used to develop a new era of pediatric care that's more effective and personalized than ever.
"Artificial intelligence is everywhere," Félix said. "It's even used in elite sports training. Understanding its importance in precision healthcare is truly impressive." 
At Sainte-Justine, a growing number of projects involving these technologies are taking shape in both research and clinical settings. AI is revolutionizing our understanding of diseases and our ability to treat them with unprecedented precision. With your help, the Grow Beyond campaign aims to support these initiatives.
We thank you for growing beyond with and for Sainte-Justine families, just like Félix Auger-Aliassime. Together, we can transform lives for generations to come.
Photo credit : Véronique Lavoie | CHU Sainte-Justine